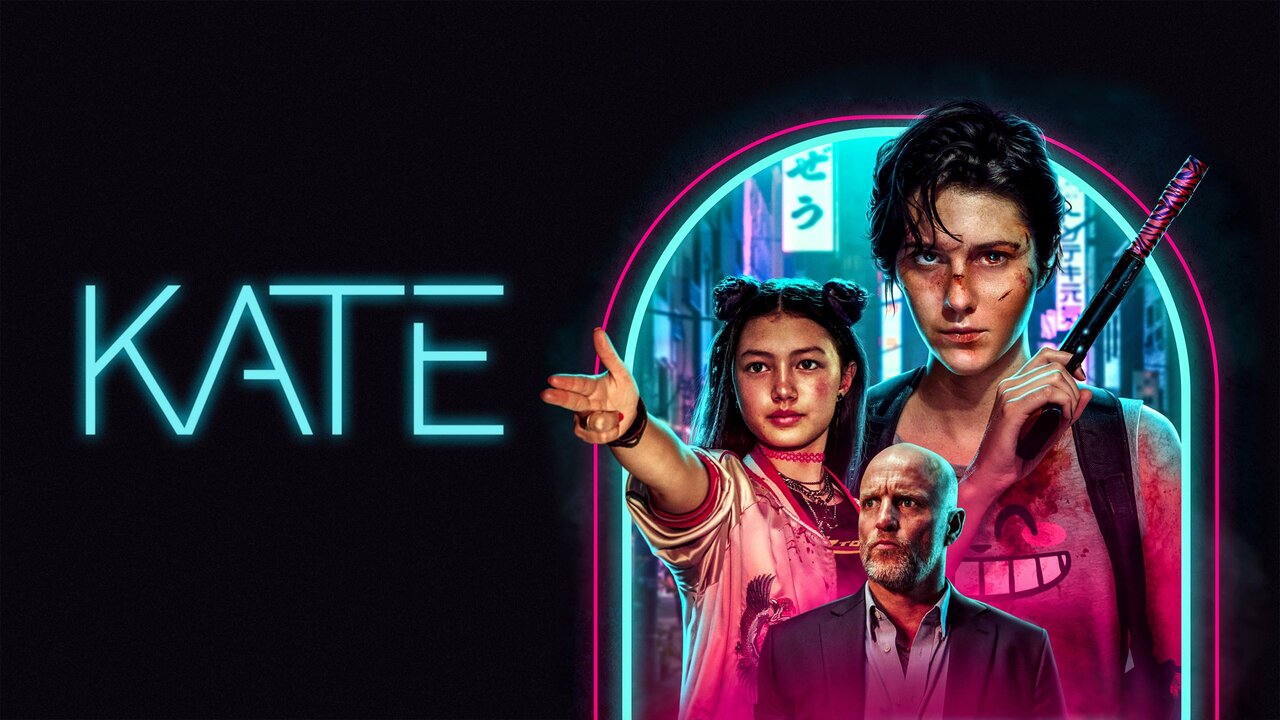 Mary Elizabeth Winstead is cast as Keanu Reeves in Kate, a movie with fewer characters than John Wick (both in the title and in the story).
I couldn't resist that sassy intro, but I fear it does the movie injustice. I enjoyed Kate quite a bit.
It's not quite as incredible as the John Wick movies have been, whether in choreography, cinematography, or world building (John Wick's world building is literally incredible—I struggle to believe it even as I enjoy it). But unlike the Wick movies this one actually wraps up its story. What's more, Kate has interesting interpersonal, emotional drama that exists as more than the excuse for new on-screen violence.
Both of those go beyond anything I expect from John Wick movies.
A little context before I go further. I'm fond of action movies, and have a deep appreciation for stunt work, choreography, and cinematography (especially around fight scenes). I'm fully aware that many action movies are poorly written. I cringe at their clunky exposition, their trite plots, their wooden acting. But I appreciate them.
I also very strongly believe that we should celebrate "perfectly fine" movies more than we do, and recognize when movies are "perfectly fine" overall but have some stand out features. There's space for movies to exist between being magnificent and being garbage.
Back to Kate: Mary Elizabeth Winstead is great as the lead. She takes a cliche and acts the hell out of it, feeling emotionally honest the whole way through. I was surprised to find myself tearing up. Perhaps she caught me off guard.
She also sells the action, passing a crucial test for this genre. And Kate does a respectable job of following some of John Wick's lead, with solid (and gruesome) choreography and filming. This despite the fact that Kate does not, and I think cannot, do exactly what the John Wick movies do; Kate doesn't have action sequence shots as long as John Wick's, nor does Mary Elizabeth Winstead's action look quite as completely convincing as Keanu Reeves'.
Quick aside: why do I say cannot? Well… Mary Elizabeth Winstead has done some action previously, but she doesn't have the same background as Keanu Reeves (who has been doing martial arts regularly since the 90s). Furthermore, from what I could find she was cast in April, started filming in September, and finished in November, all of the same year—and lost her preferred stunt double to an injury at the beginning of shooting. I'd be shocked if anyone in that time frame, even with previous stunt training, could have built up the same obsessively in-depth repertoire that Keanu Reeves has developed over his career and honed for the Wick movies. The fact that she and her doubles sell the action, make it feel convincing, make it feel like it belongs in the same space as the John Wick movies, is good enough for me.
And yet.
The few reviews I've seen involved critics complaining that the plot is trite and the film is too much like other femme assassin movies. They sometimes acknowledge that Mary Elizabeth Winstead has done a good job, but don't admit that the genre they're panning (for being too same-y or overplayed, no less) makes up a tiny slice of action movies overall… nor that the movie is absolutely better than many comparable action films with male leads.
It's a double standard, or it's lazy. Or both.
Kate isn't perfect. It isn't the best of its genre (I'd probably still give that to Atomic Blonde). But it's better than several other femme assassin movies I've seen, and a damn sight better than plenty of action movies with male leads. If you like action movies, and appreciate some of the aesthetics and attention to high-quality stage violence highlighted by the John Wick movies, you'll probably enjoy Kate.
One last thing though: I have no idea how well Kate deals with Japanese culture. It isn't blatantly awful to my woefully uninformed eye, but I'm not the expert here.
Okay, that's it. Kate was engaging. I liked it. I recommend it. Don't expect perfection, just go ahead and enjoy it for what it is: a perfectly good action movie with a solid performance from Mary Elizabeth Winstead. I'd absolutely watch more action movies with her as a lead. I look forward to seeing what she does next.