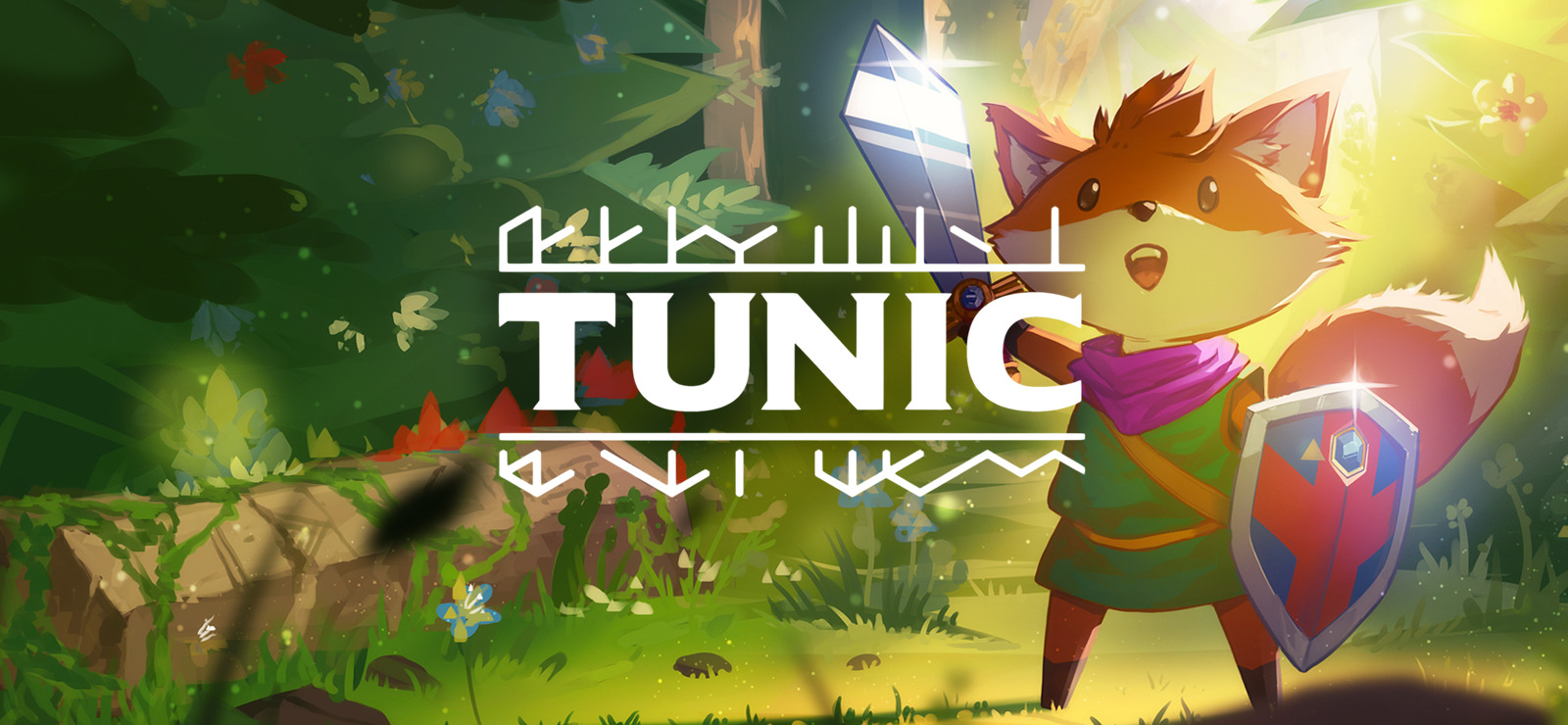 TUNIC is good. It's great. It has a goofy, simple name that has encouraged Google to serve me both articles about the game and articles of women's clothing, and it's drawn me in magnetically over the past two weeks. There have been nights where I've had to peel myself away from the computer, and gone to sleep still puzzling over how to get past the latest obstacle I've found. It's worth checking out.
This game has never had a name that, to my mind, properly acknowledged its potential. I first saw it teased at PAX East years ago, when it was still called Secret Legend. From what I can tell, the game has grown significantly since then.
And it's good.
Other people have already made this quip, but they're on the right track: TUNIC is a Souls-like by way of Zelda nostalgia. But that's not all. In many ways, TUNIC reminds me of a less bloodthirsty Hyper Light Drifter (HLD) with more puzzles and more Metroidvania-esque exploration. It's softer aesthetically, with all its gentle shapes and bright colors, and less challenging in its basic fights. But it still rewards—and requires—mastering its combat-mechanics in order to progress. As is traditional, boss fights are designed with the expectation that you'll die a number of times. You'll gradually learn the bosses' patterns and how they change over the course of the battle, and might find sneaky ways to use those patterns against them.
TUNIC starts you off slowly, a classic "wild Link" waking on a sandy shore. It introduces its mechanics in a dribble, offering you new equipment and consumables in chests hidden throughout the game—some hidden better than others. It even gives you an in-game manual. But TUNIC requires you to collect every manual page you want to read, and (again like HLD) almost all of its in-game text is in an unfamiliar script.
Just enough of the manual is in English that I haven't needed to translate the script in order to understand how to do things yet. But nearly the entire "Background Story" page is impossible for me to read, along with other big chunks of the manual. So making a translation is on my to-do list; there are enough pages mostly in TUNIC's script, enough clues and explanations that I can't read yet, that I think it is worth it.
Frustrating as this might be, it's part of what sets TUNIC apart from other similar games for me. It has somehow doled out just enough information to keep me feeling hooked and encouraged, and I haven't yet spent long enough mashing my head against a wall to despair. Better yet, while there are clues hinted at in the manual, there are also secrets the manual carefully doesn't explain or mention, which only opens up the feelings of possibility even further.
Given what I heard about the game developers giving their early reviewers a Discord channel where they could share questions and hints about what they'd discovered so far, my hope is to find other people who are playing and compare notes with them. Maybe I'll do that on the official Discord server; while I'd prefer to confer with friends, the community there looks like it's doing a decent job of not spoiling things for the most part. And that's good, because I don't want spoilers! And I don't want to spoil anything for another player. I might be willing to tell people that yes, there's an item that will allow you to do something, or that yes, there're hints pushing me to investigate in another direction… but I want to find the actual discovery for myself. The few hints I saw on the official server reassure me that I've barely scratched the game's surface, even though I'd thought I was pretty far along.
I guess that makes sense. So far, I've just kept finding more things hidden around the world of TUNIC. And every time I discover a new tool or technique, I revisit all the old places I've already been and hunt for what I might have missed. So far, I've missed a lot! But I've also uncovered tremendously cool things, and it's that feeling of discovery that I love so much. The satisfaction of puzzling out how to do something—how to open a door I'd struggled with or how to sneak my way past it—is what feels so rewarding. I don't want to ruin that for anyone. And if that's something you enjoy in a game, I have to recommend this to you.
If you're able to play it, and if you like Zelda-ish games with many deeper puzzles, and don't mind an occasional tricky boss battle… damn. Try TUNIC.