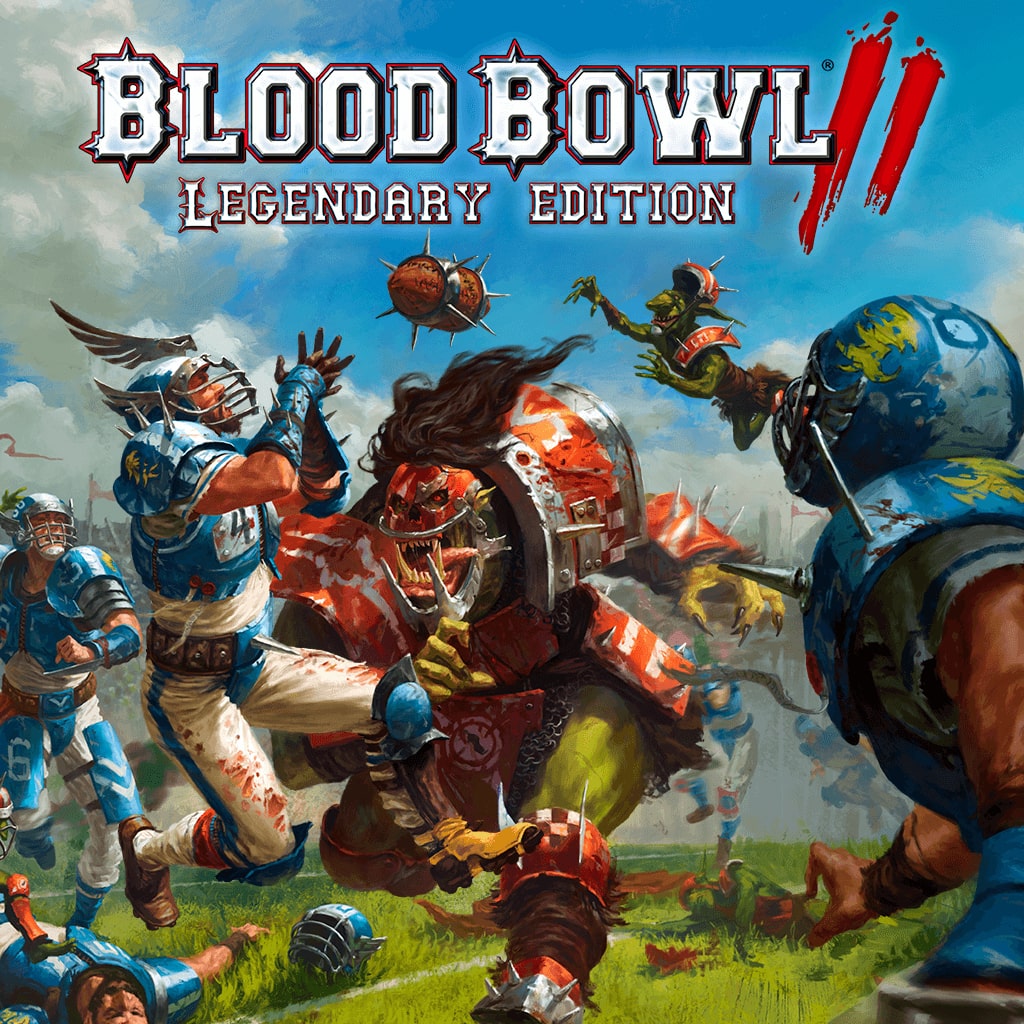 This is not a recommendation, this is just me musing on a game that I've been enjoying with my friends for the past… COVID, really. We started playing together in the spring of 2020, when we realized that we weren't likely to see each other for a long while. I'd never played Blood Bowl before, though I remembered seeing a couple painted minis for it when I was a little kid.
I thought those looked cool, like pretty much everything else that my older sibs touched.
Normally, my friends and I would all see each other in the summer while we worked at LARP camp. We're also quite close, emotionally speaking; being able to talk to them regularly was (is!) sanative and restorative for me. Given that I'm bad at staying in touch with anyone I don't see regularly or intentionally schedule time with, playing a semi-weekly fake sports match in a league with my friends was pretty ideal.
The game, however, was not easy to love. Blood Bowl is a satirical mashup of soccer hooliganry, American football, and rugby, and it's about as violent as it is tongue-in-cheek. It's also a troublesome beast, full of non-obvious rules and capricious randomness. You can absolutely play an excellent game and still lose because you were sufficiently unlucky with your dice. And you can win a game with a mere tactical victory, while most of your team lies broken and bleeding on the pitch.
In a strange way, I think Blood Bowl was a very appropriate game for me to start playing during the early stages of a pandemic. You have to learn equanimity to play well, or at least learn to recognize when you've lost that balance. You can only play your best, try to control what you can, and understand that there's always something that simply isn't up to you. In that way, it was quite good at teaching me to let go of trying to control absolutely everything.
Useful, given the world's circumstances.
For a long time, perhaps over a year of playing the game, I wasn't even interested in playing with anyone besides my friends. No matter how much fun I had playing, it was often still stressful. And the thought of playing with anyone I wasn't close friends with—anyone I wasn't LARP-camp friends with—had very little appeal. A lot of the joy I got from the game came from naming my team and players after good bits, things that I could play to the hilt and which I and my friends could laugh about. It helped that some of my fellow players were into pro-wrestling and convinced us all to indulge in the kayfabe and the creation of faces and heels for our league.
But I think I've finally turned a corner. I can't say I'm likely to start playing games with randoms on the internet, but I've finally reached a point where the game feels more rewarding and less stressful. Maybe that's from growing skill and familiarity, maybe it's a shift in mental health and brain weather, or maybe it's something else. Suffice to say, I do actually enjoy the game these days. I don't only engage with it as a way of maintaining regular contact with my friends (though that is still something I treasure).
For myself, I'm looking forward to more seasons of Blood Bowl to come. And I can't wait to see whether the Skraghaven Squigbitas can take down that uppity bunch of varsity kids, the Kronar High Neandertals. I plan to watch, and heckle, and root for my friends this Saturday while we find out what wildly improbable inanity will happen this time.
I think I finally understand what people love about rooting for their teams in real life sports. I won't say that you should try the game, or that you'd enjoy it, but… you might?
Under the right circumstances, you might.