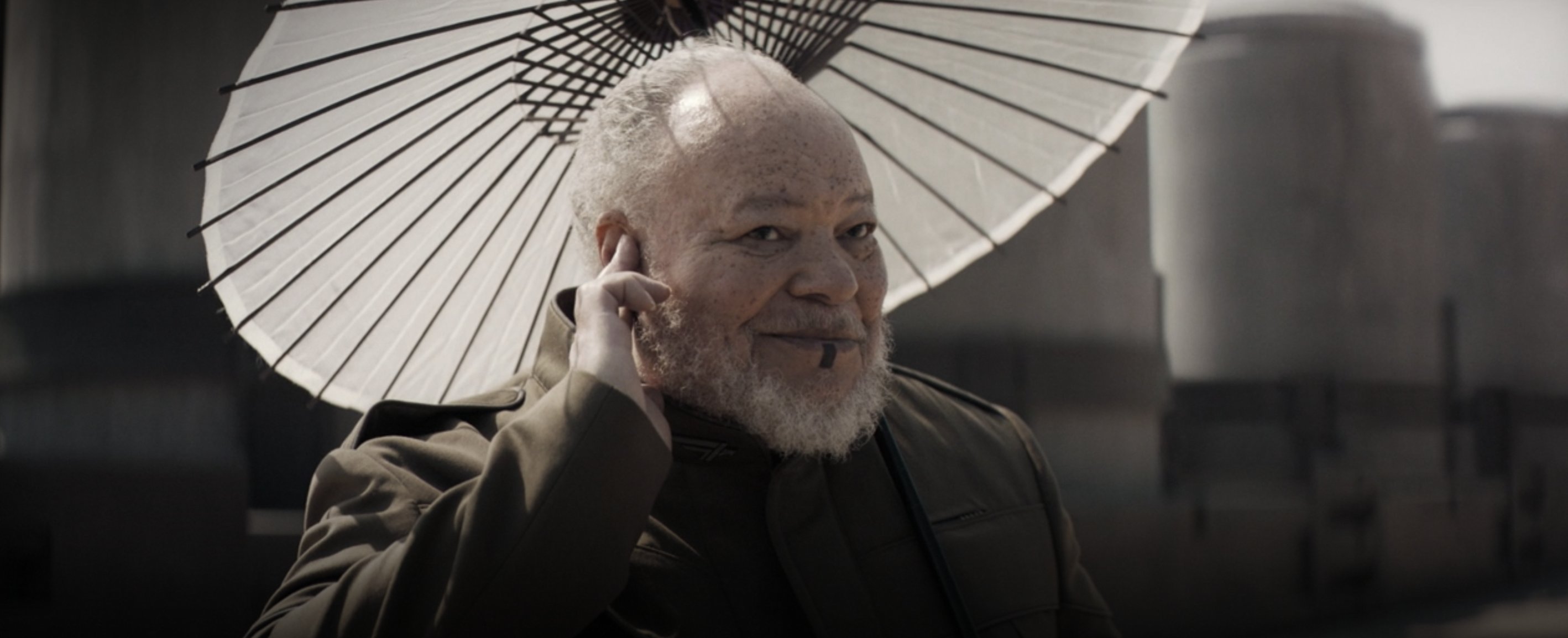 This is about Dune. It has some spoilers.
I saw news about filming for Dune: Part Two, and got excited again. I'll try to explain a little bit of why.
First off, a warning for the unfamiliar. The book Dune has… problems. Plenty of them. It has uncomfortable themes of colonialism and orientalism baked into the original text, and those are still present in most interpretations of its story. It has white savior tropes. It has the gender norms and judgments of a White American man from the 1950s and 60s, complete with a fixation on effeminacy that would fit right in with creepy racist 1800s anthropology. Heck, Dune so exemplifies the troublesome and implicitly misogynistic "hard times make hard men" mythos that Bret Devereaux named his dissection of that mythos "the Fremen Mirage" when writing about it at ACOUP.
But in all that mess there are beautiful, very human stories–and I'd absolutely recommend watching Dune: Part One (preferably on a large screen with a very good sound system). One of those stories, one I'm desperately hoping to see finished on the screen in Denis Villeneuve's Dune: Part Two, is the tragedy of Thufir Hawat. It's a sad story of personal loyalty, betrayal and manipulation, and love, and it carries with it all the weight of classical dramatic feudal intrigue.
See, while Dune came out in the era of classic hard science fiction, and certainly takes place in a setting with interstellar travel and many other things we associate with hard sci fi, it's focused on society and people rather than technology. It is feudal intrigue and political maneuvering in space, an extremely human-focused story exploring the impacts of a technologically constrained setting built from a wide variety of different inspirations. In many ways this is socially and personally focused "soft" sci fi, much as Ursula Le Guin's work was (maybe the only time I'll say Dune is like Le Guin's work).
Perhaps that personal focus is why Thufir Hawat's story would fit as neatly in a Shakespearean tragedy as it would in any novel of spaceships and distant worlds.
I love Thufir Hawat in the 2021 version of Dune. Stephen McKinley Henderson does a phenomenal job. It's Henderson's performance which anchors my love for Hawat, and which leaves me hoping to see the rest of the mentat's tragedy. I don't recall having such deep and abiding affection for the character when I read the book (decades ago) or saw the David Lynch version of the movie (also long ago). Perhaps I would feel that connection if I reread the book today, but I wager my fondness would also be a reflection of how I feel for Henderson's portrayal.
The relationship between Thufir Hawat and Paul Atreides is close. It's avuncular. This rings true for basically all the Atreides retainers, even Dr. Wellington Yueh in his moment of betrayal, but you can see Hawat's love for Paul—and his scathing self-judgment—in his immediate and anguished reaction to the assassination attempt against Paul. That continues through the rest of his time on screen, especially when we see his stone-faced, pained stiffness as people commend Paul for outsmarting the hunter-killer.
In fact, 2021's Dune does a spectacular job of showing us the constellation of House Atreides' retainers. Villeneuve put so much work into showing us the Atreides as a tight-knit family, as Paul's family. And the actors played that family to the hilt. It was beautiful. The twisting of their emotional ties as they are caught up in the complex machinations intended to destroy them, the way Paul and each other family member reacts as they see their loved ones shorn away by treachery… it makes the fall of House Atreides all the more tragic.
No doubt that poignant tragedy is why I'm so caught up in the drama of the fall of House Atreides. And why I'm so looking forward to seeing Henderson return as Hawat in Dune: Part Two.
I know what the book has in store. Thufir Hawat rises to prominence within House Harkonnen, replacing the Mentat Piter De Vries (poisoned following the Harkonnen attack on Arrakis). In his new position as Mentat for the Harkonnen, Hawat does his best to keep himself alive while setting the Harkonnen against themselves (moreso than they already were). When he finally learns the truth, that Paul survived, he kills himself rather than follow Baron Harkonnen's orders to kill Paul.
It's Shakespearean.
Denis Villeneuve has been remarkably faithful to the book thus far. And so I'm extremely excited to see Stephen McKinley Henderson bring all his remarkable talent to the sad path that awaits Thufir Hawat. Thufir Hawat is an excellent tragic hero, and I trust Henderson to once again remind me why I love a good tragedy.
I just hope that the full arc of Hawat's story makes the cinematic cut.
This is me, sitting with fingers crossed, waiting for Dune: Part Two.