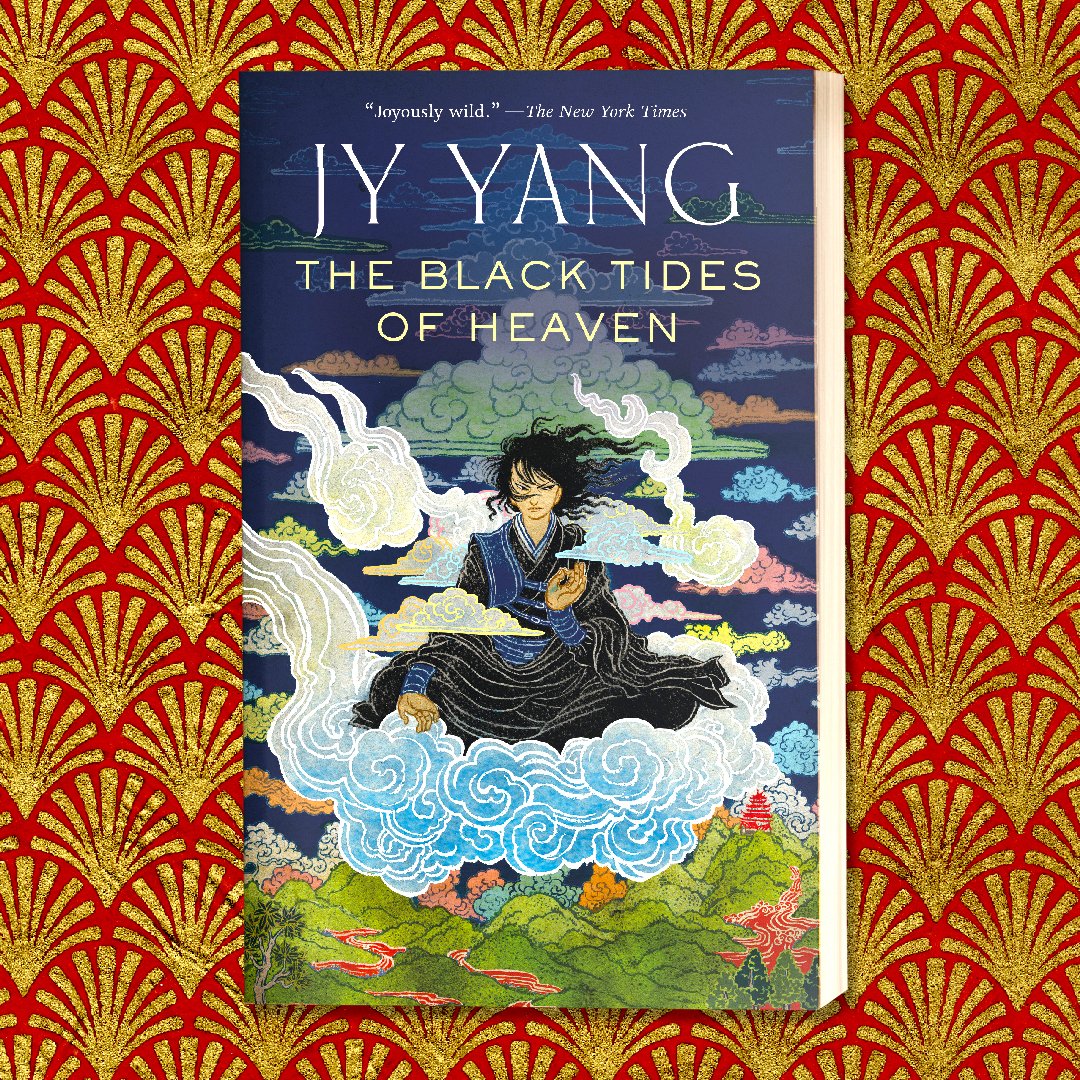 The Black Tides of Heaven, by Neon Yang, left me feeling a little narratively unmoored.
I suspect that the biggest cause for that was my own fault: I put the book down about halfway through, and then took over a month to return to it and finish it. But that means that I'm writing this from an odd place. I'm not sure how much my perspective has been shaped by that prolonged delay, and I can only recommend that you take my review with a grain of salt or three. The book certainly seems to have worked better for other people than it did for me.
Part of my sense of being narratively adrift grew from the way in which the book is divided into sections, with each section separated from the last by a big temporal gap. Each section felt like an extended short story about that time period in our POV character's life. But chaining those extended short stories together into one novel didn't feel like it created the narrative cohesion I wanted.
In some ways, this is the opposite of the cool technique that Martha Wells used for her first four Murderbot novellas. Where Wells wrote a series of four stories that each gave a snapshot of emotional development and then kept them in separate novellas to let them stand on their own and build on each other, Yang has written those separate stories and put them all in one book. It didn't work as well for me.
Writing is all about adding just enough to let your audience fill in the rest, without adding so much that they get tired of it. I think Yang went just a little too light for me. I could sketch out the narrative arc and tell you what the points of growth and resolution were, but it didn't feel like there was quite as much connective tissue between the narrative dots as I would have liked.
Maybe, if I'd expected the book to consist of those discrete mini-stories beforehand, I'd have a different opinion of it now. Maybe, if I hadn't put the book down halfway through, I'd feel like Yang cut out just the right amount of material. Instead, none of the smaller segments individually brought me the kind of narrative movement or growth that I wanted. And the individual segments didn't quite gel together to make the larger whole feel quite right either.
But…
Maybe I'm still looking at this the wrong way. There are several other books out by Yang, all in the same series, at least one of which looks like it's supposed to be semi-contemporaneous with or closely following this book. Perhaps those, in connection with this one, would give me the more complete perspective and narrative arc that I'm looking for. I'll probably pick those up and read them just to find out. Maybe not right away.
Having said all that, I should add that The Black Tides of Heaven has solid child-parent struggles, a setting that feels refreshingly distinct from standard Western fantasy, and lots of good queer content. And it's well-written! I feel bad complaining so much above when the fault may be my own. Whoops.
So, if any of those things sound interesting to you I suggest checking the book out. And I recommend reading it all in one go, or at least not stopping for over a month right in the middle. That was definitely a mistake on my part.